Did you know that we stock both Constant Current and Constant Voltage a DALI LED drivers? 
The MEAN WELL LCM-25DA, LCM-40DA and LCM-60DA are constant current DALI dimmable LED drivers with a user selectable output current.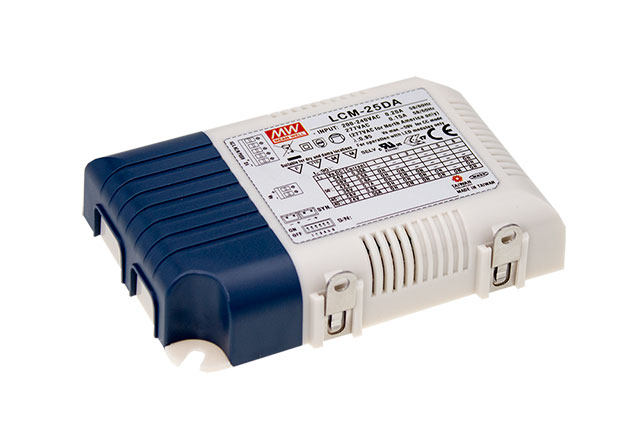 If you are looking for a weatherproof LED driver, then you have both constant voltage and constant current options with the new MEAN WELL ELG series LED drivers.
The ELG series LED drivers have a rugged metal housing and are either IP67, or IP65 rated depending on the actual model orders. All of the DALI models are rated at IP67. 
Power Supplies Australia carries stock of the 12V and 24V constant voltage versions and a select range of constant current models. 
If you cannot find what you are looking for, give us a call on 1800 632 693. A member of our expert team will galdly off any assistance in finding the most suitable DALI LED driver for your application.
Both the Mean Well LPF and HLG series constant voltage LED drivers can be used in conjunction with DAP-04 DALI~PWM signal to give you DALI dimming. 
Technical question of the week: I have a very limited number of DALI addresses in my installation. Do I have to take up 4 addresses if I want to uses one of the Mean Well DAP-04's outputs? 
Switchmode response:
No you don't. Power Supplies Australia stocks a version of the DAP-04, which only has one channel available to use. This in turn will ensure that the DAP-04 only takes up one DALI address as opposed to the usual 4.
The part number for the single channel model is DAP-04-S01DM.
Wrap up:
Don't forget that we are here to help!
If you need to solve a power problem call us on
1800 MEANWELL (1800 632 693)
Or E-mail us: kristin@power-supplies-australia.com.au